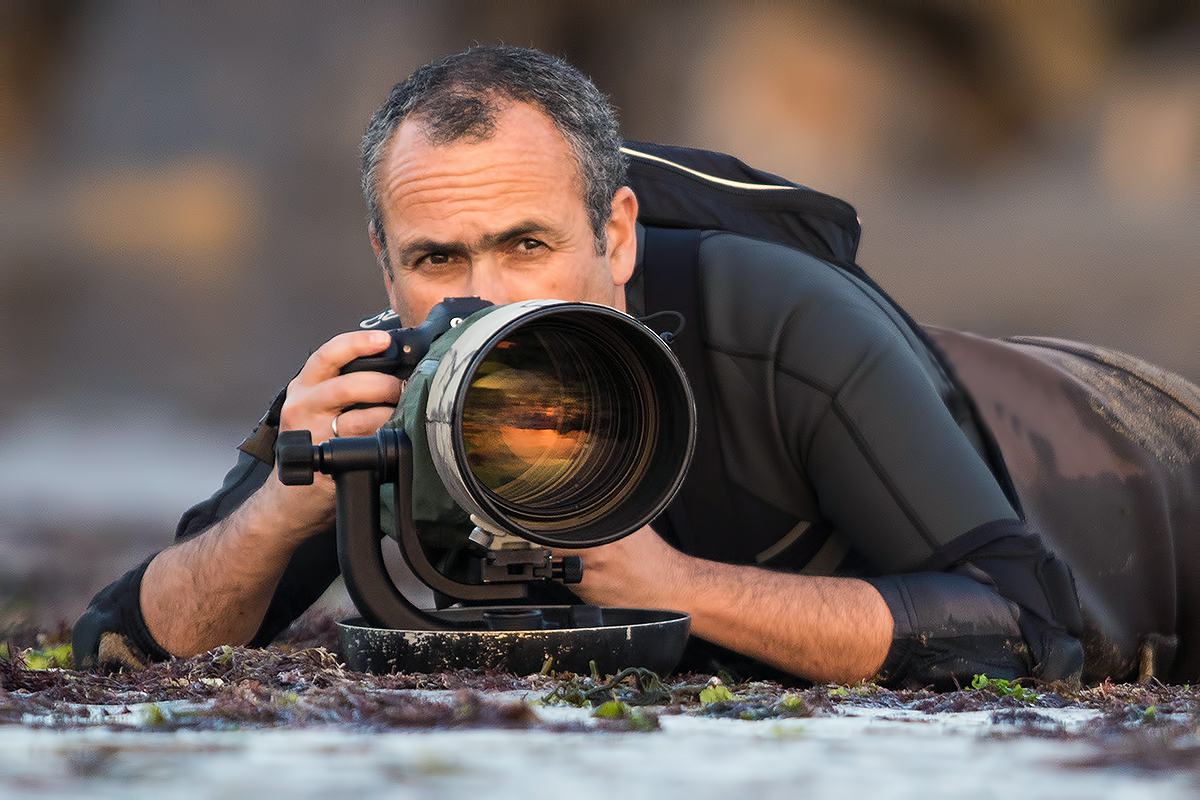 Nacido en 1968, Asturias, donde vive y trabaja como profesor de primaria intentando inculcar en sus alumnos el amor por la naturaleza.
En contacto con la fotografía desde los trece años cuando su padre le regala su primera réflex y con la llegada de la fotografía digital comienza con la fotografía de aves, la cual es su pasión hoy en día, intentando mostrar una visión artística de ellas. Vive cerca de la costa cantábrica, un lugar estupendo para fotografiar las aves marinas y sus migraciones. Desde los últimos quince años ha empleado muchas horas fotografiando estas aves viajeras, y se he especializado en ellas.
Ha trabajado con revistas de naturaleza, periódicos y diversas publicaciones nacionales e internacionales. También ha participado en diversas exposiciones y ponencias sobre fotografía de aves. Premiado en la mayoría de los más importantes concursos internacionales de fotografía de naturaleza: National Geographic Nature Photographer of the Year, Asferico, Montier, Glanzlichter, GoldenTurtle, Festival de l'Oiseau, Nature´s Best Photography, Memorial María Luisa, MontPhoto, Nature Talks, Ambid, Isle of May photo Competition, FIO, SEO, Terre Sauvage Nature Images Award,Expoaves, Big Picture, Nature photography of the year, Bio Photo Contest, Bird Photographer of the Year... También ha sido jurado en varios concursos internacionales de fotografía de naturaleza. Igualmente en la actualidad, es jurado de los Premios Princesa de Asturias.
Es un miembro activo de AEFONA, SEO y COA, pero de lo que más orgulloso se siente es de haber sido el socio fundador de AFONAS, la sociedad de fotógrafos de Naturaleza de Asturias, y actualmente es su presidente.